Road trip! This was a quite the mix up from my usual design, more like setting up an extended recording studio session! This play has foley on nearly every page and it was an adventure to get the right sounds from the mics. In a real recording studio; the speakers aren't in the space with the action so feedback is rarely a concern, but when the theatre is your studio, and you have nine microphones scattered around the stage, it becomes a much more involved process, and a bit of a new one to me. I hadn't worked on a Behringer x32 before, but I can say with confidence that that board and I became friends over the course of my time down in Arkansas.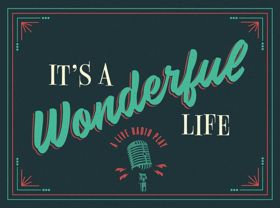 If I had to do it again, I would have wanted to be in the rehearsal room for the whole process. Coming for just a couple days and then coming back for tech meant that much of the sounds being used either had to be altered drastically in the tech process with live mics. I think the actors would have had more fun with it if they had a person whose sole focus were the sounds created at the foley tables. 
Even so, it was such a delight to work on a show with an all female design team as well as a theatre I hadn't worked with before.